Shower Power is a Hydro-powered Shower Speaker that Runs on Water!
December 10, 2021 Nina-Claire Michaels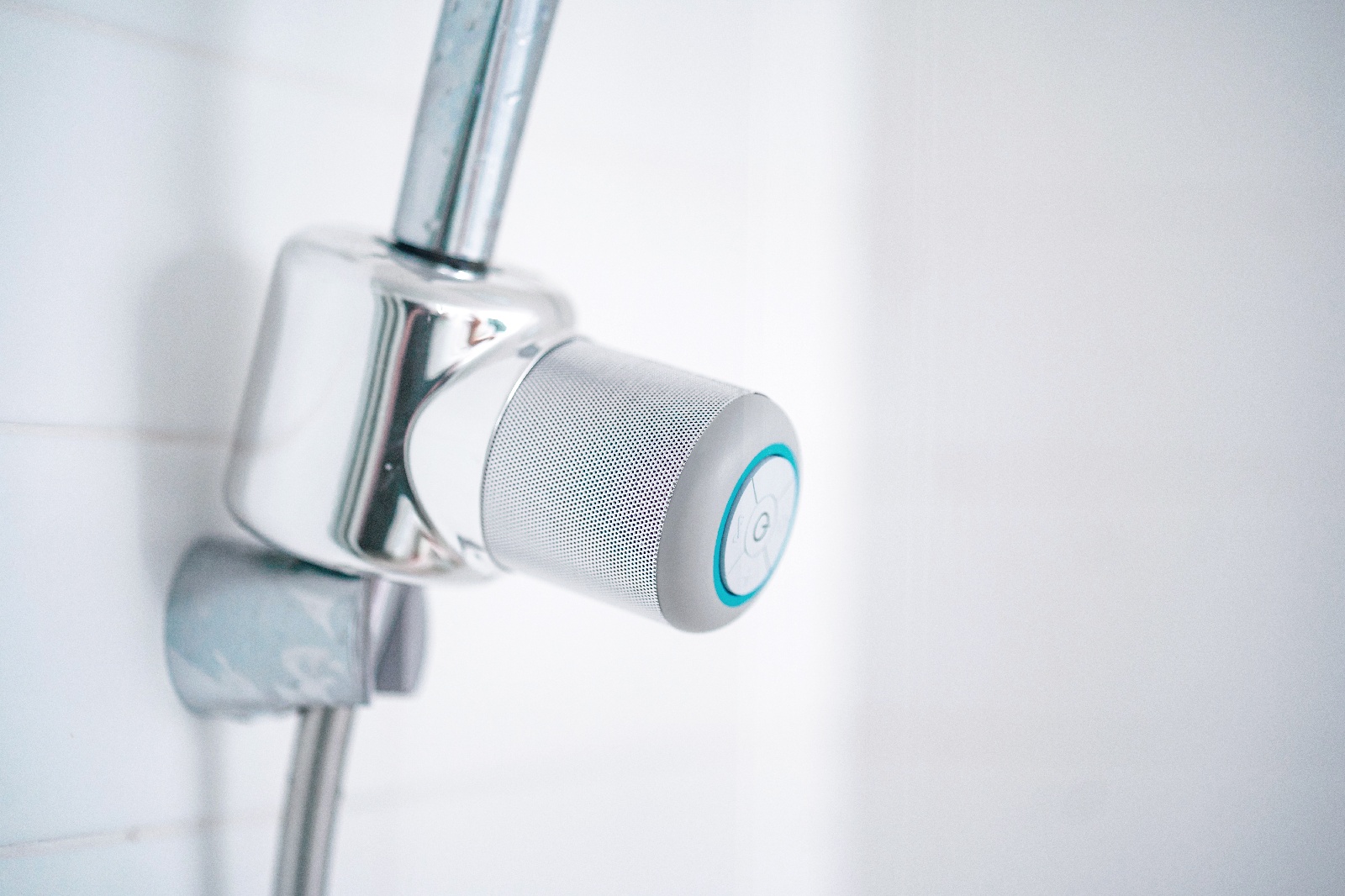 SUMMARY: Shower Power is a hydro-powered Bluetooth speaker that easily attaches to any showerhead and is powered by water. It's one of the hottest tech reveals of 2021 and it will elevate your shower experience. No longer do you need to precariously perch your precious smartphone on the edge of your shower, this speaker is always there and always charged.
Let's face it—we all like to sing in the shower from time to time. A nice shower sets you up for a great day or helps you relax after a long one, but a silent shower is no fun. Traditionally, music devices have been suited for dry environments, designed with little to no flexibility for listening in the shower.
Enter Shower Power, the hydropower shower speaker that will solve all your music-listening problems in the bathroom.
What Are we Talking About?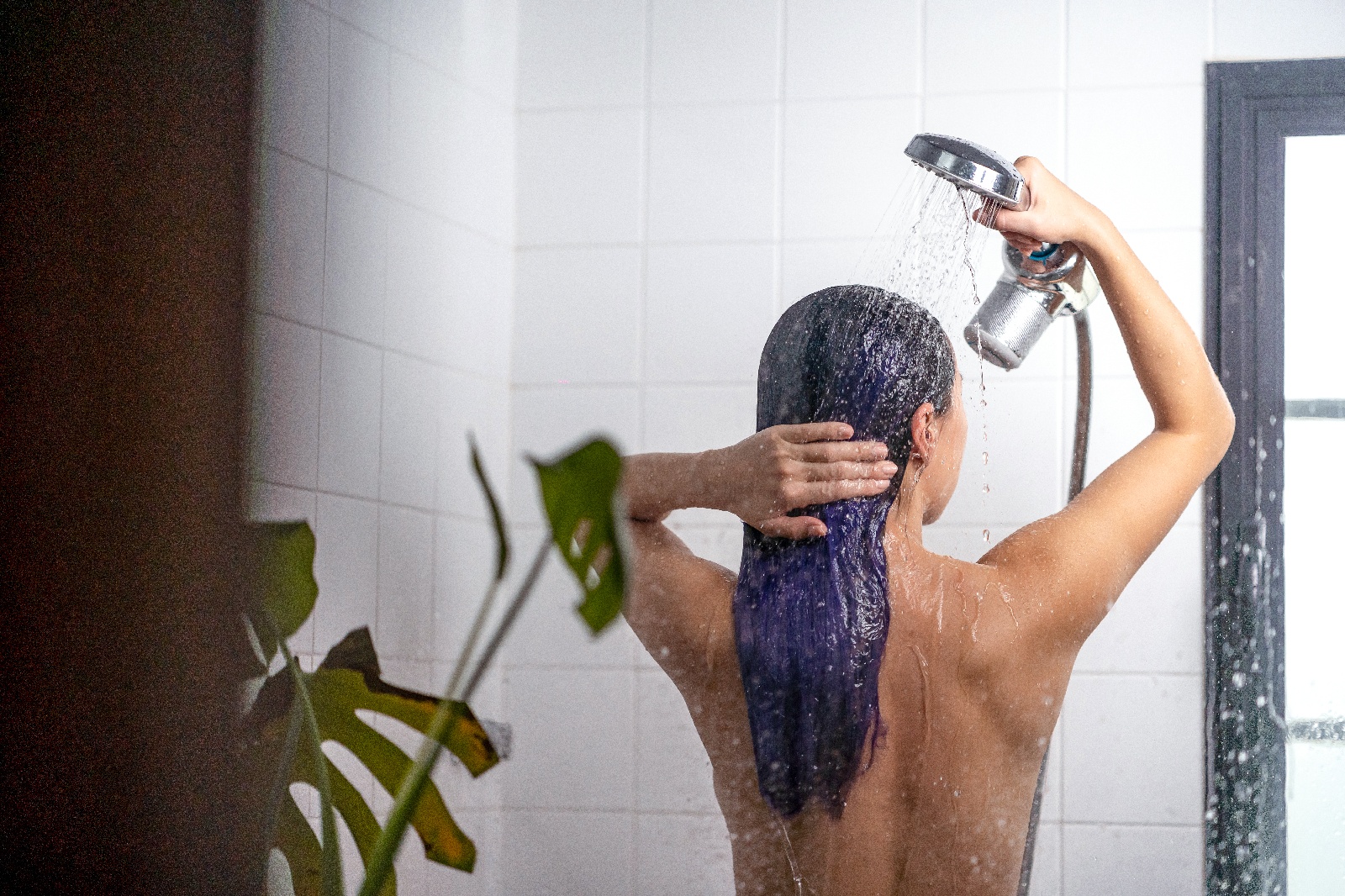 Shower Power is Ampere's new, Bluetooth speaker that's not only waterproof but powered by your shower's water.
It's designed to be attached to your showerhead, so once installed it never needs to be removed. If your shower is running, you'll always have enough power to listen to music and it has a backup battery to keep your tunes playing with the shower is turned off.
Shower Power allows users to listen to audio in the comfort of their own shower without having to worry about water damage.
With so much hype...we had to test it for ourselves...

What Makes Shower Power Special?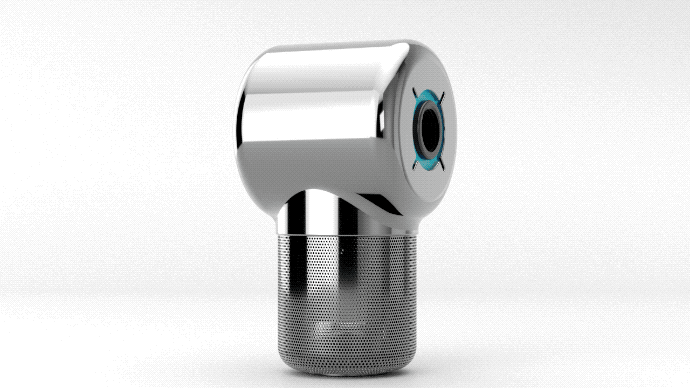 Shower Power leverages Ampere's innovative hydropower charging system, which means it runs on the water from your showerhead. Because it's powered by water, you don't have to worry about batteries or charging—as long as the water is flowing, the speaker is charging. Goodbye empty batteries and tangled wires, hello hydropower!
If you've ever tried listening to the radio while showering, you know how hard it can be to hear your favorite tunes over the sound of the running water. Shower Power boasts an immersive speaker system that eliminates most of the background noise so that you can focus on your audio of choice.
Shower Power is 100% waterproof. Unlike other sound systems and devices, you don't need to fear getting this one wet. It's specifically designed to operate in the shower, so feel free to crank up that water stream as you crank up your favorite hits—Shower Power can handle it.
It's also carefully crafted for durability, made from quality materials. This speaker is designed for long-term use. With materials made to withstand all water contact, you can feel confident in your device's ability to hold up over time.
At this point, you may be wondering how the system is set up and whether or not the average person can easily install it. The good news is Shower Power can be installed in just one minute. You just screw it onto your showerhead — handheld, rain or fixed — and you're good to go.
Currently, the Shower Power is currently available in black and chrome. These colors work well with most shower interiors, complementing your bathroom's preexisting design.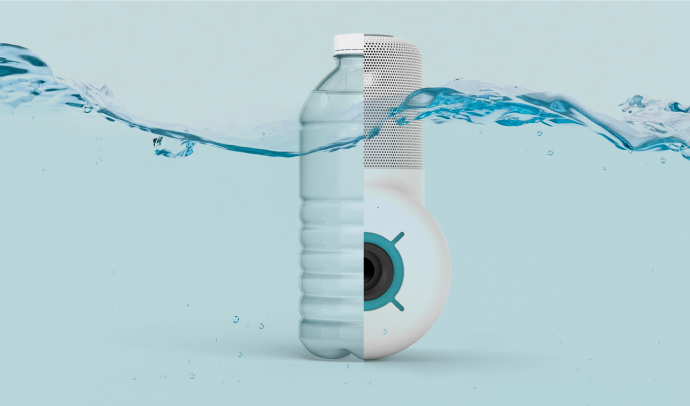 Furthermore, the Shower Power was included in The Best Sustainable Tech at CES 2021. It's designed with 100% recycled ocean plastic and contains 15 reclaimed bottles in a single speaker, making it an ideal choice for those shopping for eco-friendly products.
In addition to being made with recycled ocean material, Shower Power comes in plastic-free packaging, which is yet another reason this system is good for the environment.

With the number of waterproof Bluetooth speakers in the market, it can be difficult trying to narrow down your options. So how does Shower Power stack up against its competitors—in particular, the Kohler Moxie Showerhead and Wireless Speaker?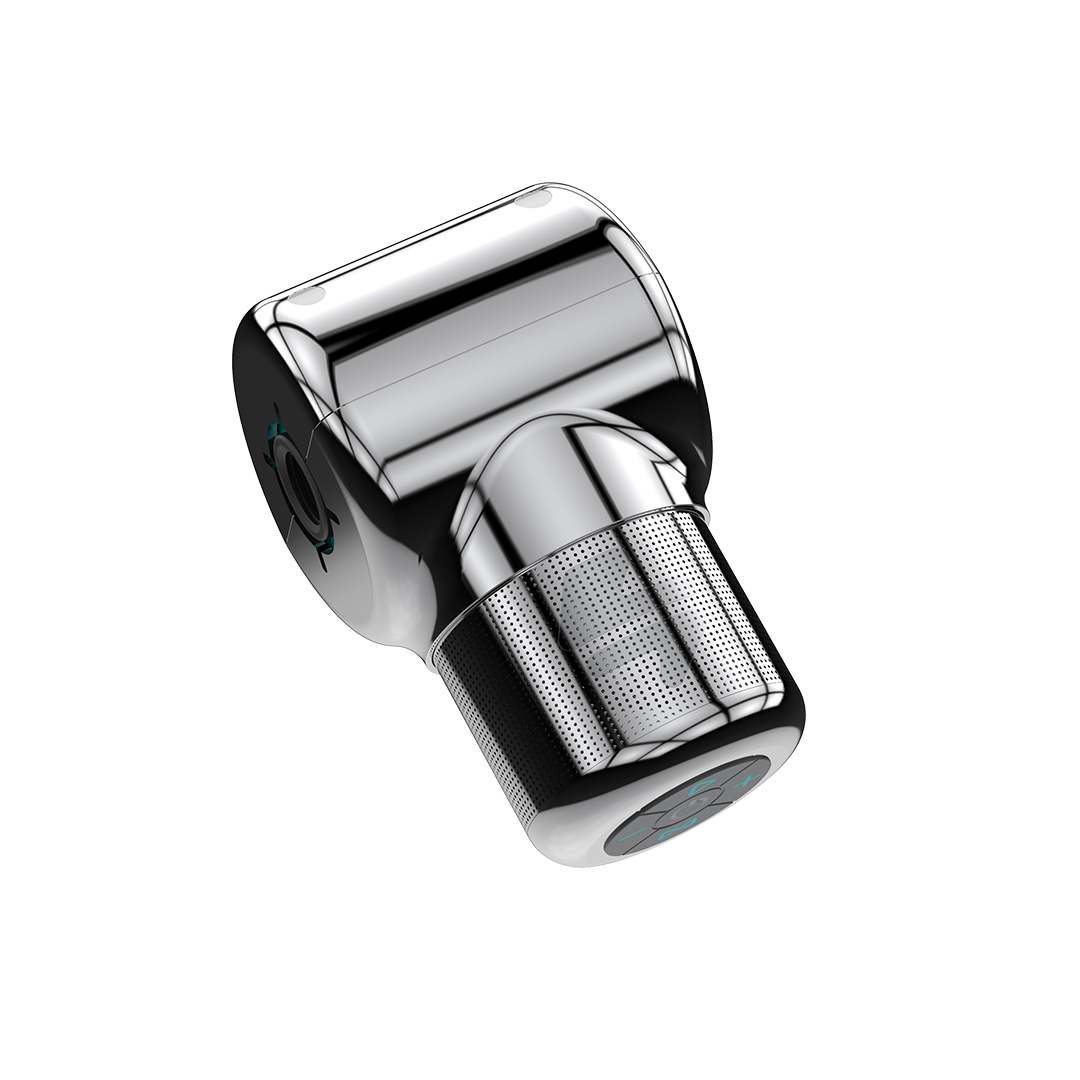 $99 (and free shipping!)




Attachable Bluetooth speaker




A unique hydropower charging system that keeps the speaker charged




Endless listening time while the shower is running




Up to 14 hours listening time with no water running




Installs on any showerhead



$339

Attachable Bluetooth speaker

Speaker needs to be removed to charged

Speaker built into showerhead

Up to 9 hours listening time

Replaces your existing shower head

Doesn't work with rain or fixed shower fixtures
You came straight to this headline, didn't you? Yes. Absolutely! Imagine always having music in your shower and never worrying about empty batteries or water damage. Put your name down to be first in line to get Shower Power when it launches next month. We love it. Whole hearted stamp of approval. Click here to order Shower Power now
Pros:
It never needs to be charged, your shower does that for you!

It pairs and connects easily with your smartphone

The sound is big, bold and clear
It works with nearly any showerhead

It installs easily in just 1 minute
Cons:
Limited Ways to Order: As of now, the only way to order Shower Power is directly through Ampere's website.
How do I get Shower Power?
Now that you've seen how it works and you've read our rave recommendation, you probably want to order one yourself.